BRANDS, MARKETING & WOMEN EMPOWERMENT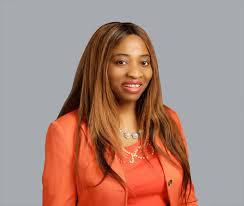 Prof. Ogechi Adeola is a Professor of Marketing and the Head of Department of Operations, Marketing, and Information Systems at the Lagos Business School, Pan-Atlantic University, Nigeria. She started her career at Citibank Nigeria and spent approximately 14 years in the nation's financial sector, during which she garnered experience in marketing strategy, product development, sales and marketing, customer service, and retail credit risk management. In the course of her banking career in different banks, she handled bank-wide responsibilities as Head of Private Banking, Consumer and Retail Banking, Product Development and Management, and Customer Service. Adeola holds a doctorate in Business Administration (DBA) from Manchester Business School, an MBA from the same institution, and a law degree from the University of Nigeria. She has attended management and teaching courses at Cranfield School of Management, UK; the Flexcube Centre of Learning, Mumbai, India; Gordon School of Business Science, University of Pretoria, South Africa; Phoenix Educational Institute, Dubai, and the International Faculty Programme (IFP), IESE, Barcelona, Spain.
Adeola is a 2016 Visiting International Fellow at the Open University Business School, Milton Keynes, United Kingdom, and a 2017 Paul. R. Lawrence Fellow, USA. She has co-authored four academic books, edited/co-edited over 15 others, and published academic papers in top scholarly journals, including the Journal of International Business Studies, Annals of Tourism Research, Tourism Management, Journal of Business Research, Industrial Marketing Management, Psychology and Marketing, and International Marketing Review. Her co-authored papers won Best Paper Awards at international conferences in 2016-2019, consecutively, and the prestigious Emerald Literati Award for Outstanding Paper in 2022.
She has been a guest speaker, keynote speaker and discussant at local and international conferences featuring top-rated companies and organisations, including the Lagos Chamber of Commerce and Industry (LCCI) business clinic, the West African Power Industry Convention (WAPIC), Yale Africa-China Conference held in Lagos, World Bank-sponsored Freedom Forum on women in tourism event in Sierra Leone, and e-commerce webinar organised by the Canadian Trade Commissioner Service, Nigeria & South Africa, amongst others. She has taught marketing sessions at the Women Entrepreneurship & Leadership for Africa (WELA) program of the China Europe International Business School (CEIBS), held in Lagos, and the MSc. program at the University of Ghana Business School (UGBS) and the PhD program at the University of Professional Studies Accra (UPSA). She is also an External Moderator (MBA Program) at the University of Free State Business School, South Africa, and an External Examiner (PhD program) at Kwame Nkrumah University of Science & Technology (KNUST), Ghana, and Strathmore University, Kenya. Additionally, she served as an expert-in-residence in a business advisory clinic for Goldman Sachs scholars at the Enterprise Development Centre, Pan-Atlantic University.
Adeola's extensive consultancy experience spans continents, providing strategic marketing, brand management, intra-regional advisory, and gender equity services to numerous organisations. As part of the Alpha Team at the Centre for Global Enterprise (CGE) in the USA, Adeola has provided virtual consultancy services to top companies including London Taxi Company in the UK in 2015, the Texas Capital Bank in the USA in 2018, and Dusit International (Dusit Thani) in Thailand in 2021. Adeola is also a Consultant for Afreximbank, focusing on the African Sub-Sovereign Governments Network (AfSNET) Initiative. With a keen interest in women's empowerment, Adeola served as the National Consultant for the International Labour Organization (ILO) from June to November 2022, working on a project aimed at promoting women's economic empowerment in Nigeria. She has also coached utility companies in Liberia and Ghana under the USAID Engendering Industries Workforce Accelerated Program, focusing on improving gender equality and increasing economic opportunities for women in male-dominated industries. Furthermore, she provided consulting services to the Gordon Institute of Business Science (GIBS), University of Pretoria, on the 2022 'Building Africa Report' focused on women's inclusion in the Cement, Concrete & Construction (CCC) industry.
Adeola serves as the Associate Dean of Business Administration at the University of the People, an accredited online tuition-free institution headquartered in California, USA. She is also an Independent Non-Executive Director of Cornerstone Insurance Plc, Nigeria, and a member of the Governing Board of the University of Kigali in Rwanda. She is a Fellow of the Institute of Strategic Management, Nigeria, and the National Institute of Marketing of Nigeria. She is the founder of the Digital Business Tutelage for Women Empowerment in Africa Initiative (DBTWEAi), a platform designed to enable young African women to unlock their potential.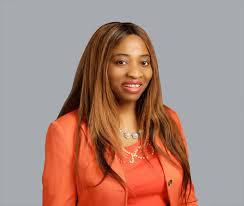 2019 Spirit of Service Award for exceptional service performance, Lagos Business School
University Plaque presented by Vice-Chancellor, Skyline University College, Sharjah,
UAE, on an invitation to discuss with faculty members on "Research Process & Research
Collaboration for publication in top-ranking journals" (Sharjah, UAE, December 2019)
Best Paper Award at the 12th MBAcademy International Conference on Management
Businesses Organisation and Innovation (IMBAC2019), (Athens, Greece, Spain, 2019).
Best Paper Award at the 11th MBAcademy International Conference on Management
Businesses Organisation and Innovation (IMBAC2018), (Barcelona, Spain, 2018).
2017 Paul R. Lawrence Fellow, Case Research Foundation and North American Case
Research Association (NACRA), USA
2015 Certificate of Achievement in Applied Business Collaboration with a Distinction in
Leadership Excellence, Center for Global Enterprise, USA and The London Taxi Company,
U.K.
2021 – Lagos Business School – Certificate of Recognition in recognition of the spirit of service towards the school.